Advanced CNC simulation software helps to produce an innovative new range of twist drills
CNC multi-axis grinding machines using NUM's NUMROTOplus 3D simulation and control software are helping Miller Präzisionswerkzeuge GmbH to manufacture a new series of high-performance MAPAL-brand solid carbide twist drills. The new drill tools employ complex optimised profiles to accelerate cutting speeds.
The NUMROTOplus software allowed Miller Präzisionswerkzeuge to visualise and optimise the complex machining process required to produce the new drills in 3D, before putting the new drill range into volume production. "The NUMROTO features helped during the development of our latest MAPAL drill products, and we made extensive use of the advanced 3D simulation capabilities of NUMROTOplus software, including its tool collision monitoring procedures, to optimise our manufacturing process," says Ulrich Krenzer, Technical Director of Miller Präzisionswerkzeuge.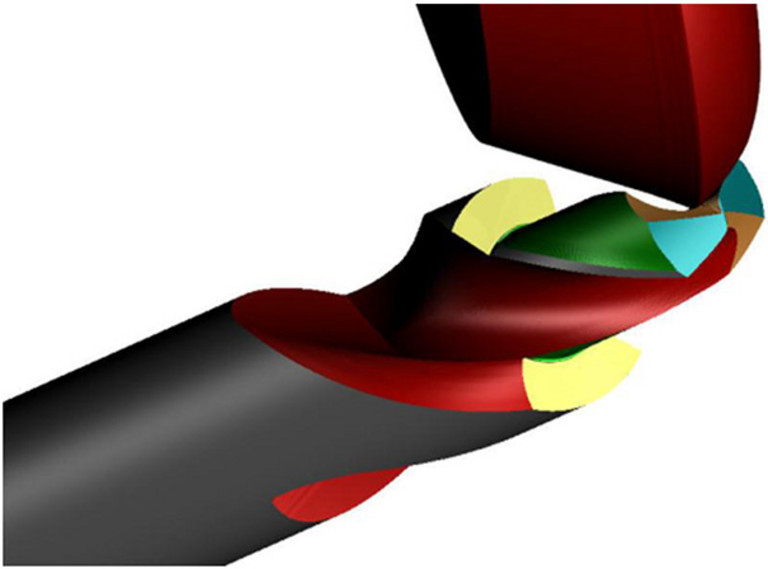 "We have used NUM's CNC software for a number of years, and are now in the processing of running it out across all our machines. By effectively standardising on this one package, with a consistent user interface, we will reduce our personnel training costs and help maximise productivity, while maintaining the product quality for which we are renowned."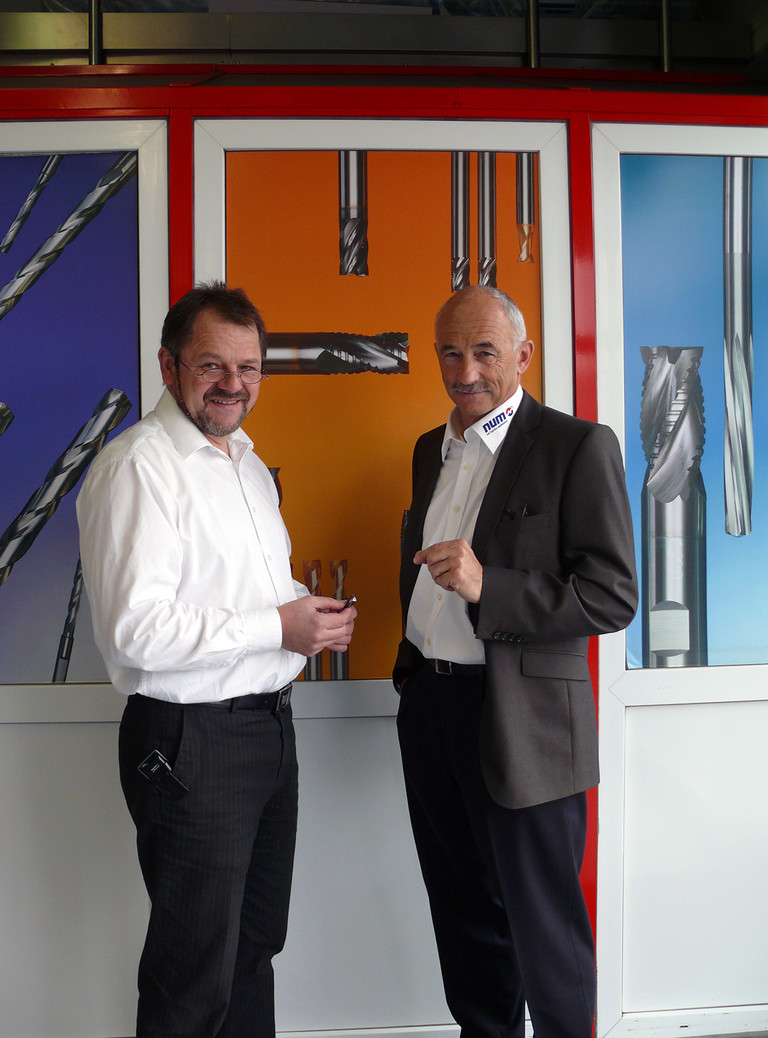 To cope with demand, Miller Präzisionswerkzeuge recently doubled the size of its R&D and manufacturing operations at Altenstadt in Germany, culminating in the opening of a new 7000 m2 production facility in November 2008. The facility contains more than 40 CNC grinding machines equipped with the NUMROTOplus software – which operate for three shifts per day, 365 days of the year – making it one of the most modern solid carbide tool and drill production plants in the world. It is widely acknowledged that more than 30 percent of productive machine time is nowadays taken up by drilling operations. Typically, these include pilot drilling and pre-centring, drilling, reaming, countersinking, boring out, de-burring and thread cutting. By combining some of these operations in a single step, it is possible to decrease machining time significantly, but only if the drilling tools feature task-optimised profile geometries – factors such as chip removal, heat dissipation and tool stability are critical.
The new MAPAL 'Mega Speed Drill' is designed for high speed drilling of steel and iron. It features an asymmetric tip, with reinforced cutting edges. The 3 margins are designed in such a way that the drill will slightly oversize the holes so the friction between the margin lands and the workpiece will be minimised. This geometry makes the drill relatively insensitive to high cutting edge temperatures and corner wear. The specific, polished flute geometry guarantees a free flow of chips. The drill can be applied with a very high cutting speed of about 200 m/min when machining steel, enabling drilling times to be reduced by as much as 70 percent compared to conventional products.
For example, when used to drill annealed 42CrMo4 under these high performance cutting conditions, the tool has a typical lifetime of 60 to 70 m, reducing the production cost per bore by as much as 50 percent. Miller Präzisionswerkzeuge has also just developed a twist drill which produces a bore with a flat 180 degree bottom. Normally, this would require two machining operations, one to drill the bore to the required depth and one to perform counter-boring. A special tip profile on the new 'Mega Drill 180' effectively combines the two operations in a single machine cycle. The drills are ground with an S-shaped point thinning, which delivers good chip control and a profiled concave flank to produce a flat bottom hole. The tool can also be applied for piloting at inclined surfaces. The flat point reduces here the radial forces compared to conventional drill points with a 140° point angle.