Optica 2 and NUM: Intuitive programming for lathes
More than 450 Cazeneuve lathes equipped with the intuitive Optica system have already been sold. Due to the success of integrated concepts in the world of turning, NUM and Cazeneuve have continued their close cooperation to develop an even more comprehensive and user-friendly version.
New functions, higher productivity and improved safety.
Inspired by user experience, the new version Optica 2 was developed with NUMTool to use the chuck and the customer-specific adaptations to NUM systems in the best possible way.

We are planning to install Optica 2 in new machines. However, this version can also replace all the previous versions in existing machines. As Optica 2 uses the NUM graphic display system, the user benefits from the following basic developments in the different operating contexts of the machine: Complete simulation of the work piece to be machined can be carried out by checking the tool cycles prior to machining. First the raw work piece is calculated and then is developed further in the machine environment. Tool procedures can be checked in the simulation mode as well as during machining. It is possible to do pocket cutting for more complex work pieces. The inspection is conducted sequentially before starting, taking the configuration of the machine into account (operation mode according to the safety standards for machines without a safety housing). Display of the chuck with automatic adjusting of diameter on the raw work piece. The overlapping areas are displayed. The tool corrections are taken into account, the Z-axis can be interrupted if it exceeds the values in the procedure.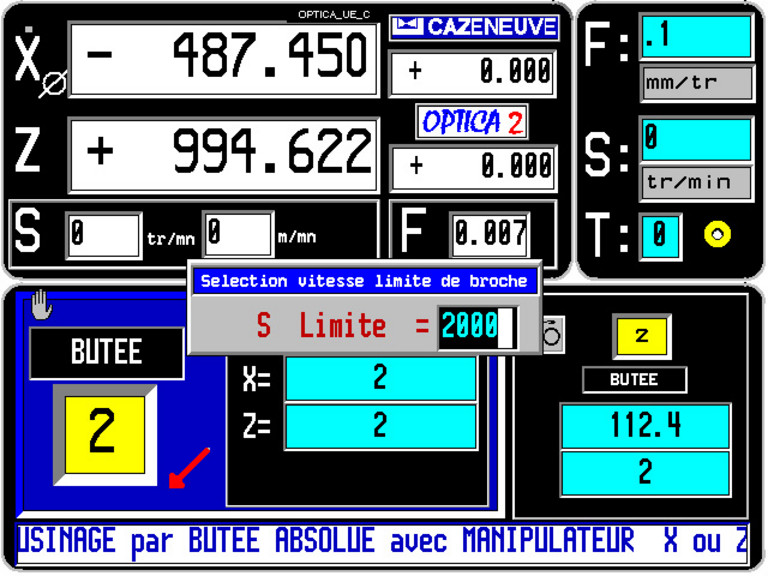 Higher productivity
Due to the graphic display of the operations taking place on the machine, the work piece can be quickly checked for shape and a real-time procedure on the work piece is possible. This ensures that parts can be quickly manufactured to the highest quality requirements.
Improved safety

Due to the development of safety software limits and intelligent collision control, a program can continue, without breaking the work piece.

This new Optica 2 triumph consolidates the mutual determination of NUM and Cazeneuve to provide turning specialists with a solution that meets their requirements to an even higher degree.