Customer Service
NUM's international customer service department ensures integration and commissioning of systems and provides telephone support and on-site service.
NUM-Service - "One Step Ahead"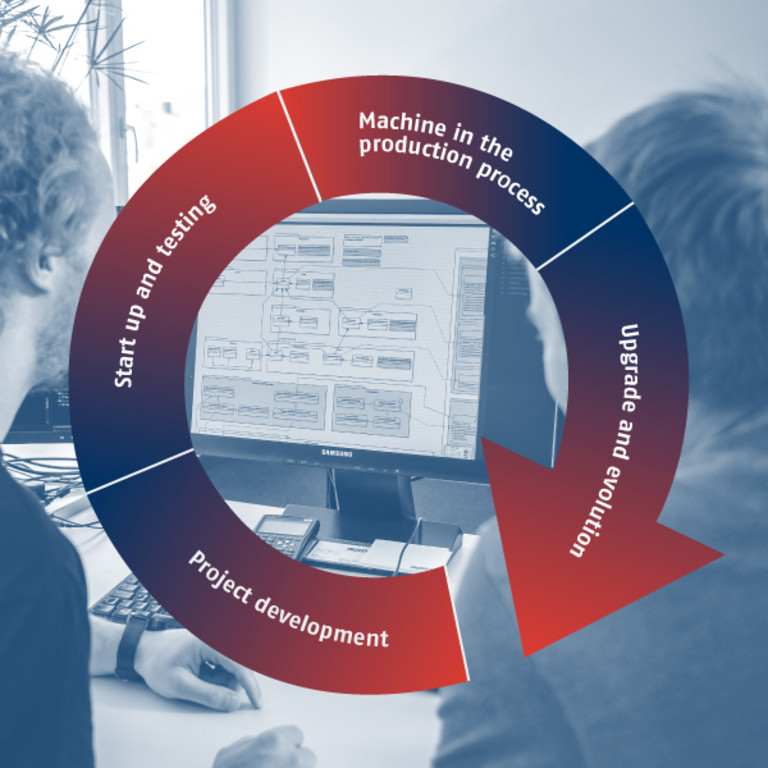 Consultation and support during the entire product life cycle, internationally and across cultural and national borders. When you decide for a system and a solution from NUM, you are making a long-term investment. We consider ourselves to be your partner: from the idea to its realisation and through to on-site customer service. We are there for you worldwide – and also want to there for you even before a problem arises. That is why our motto is: "One step ahead".
In order to be able to be this step ahead, the NUM service concept is built on 5 pillars:
Training & support
Maintenance and audits as proactive consultation
Repairs & upgrades
Globe-spanning product-specific replacement programs
Modernisation & maintenance of value