Switching Cabinets
Switching cabinets 'ready to plug in' - We take care of the entire project planning, design, construction and final testing, whatever your requirements.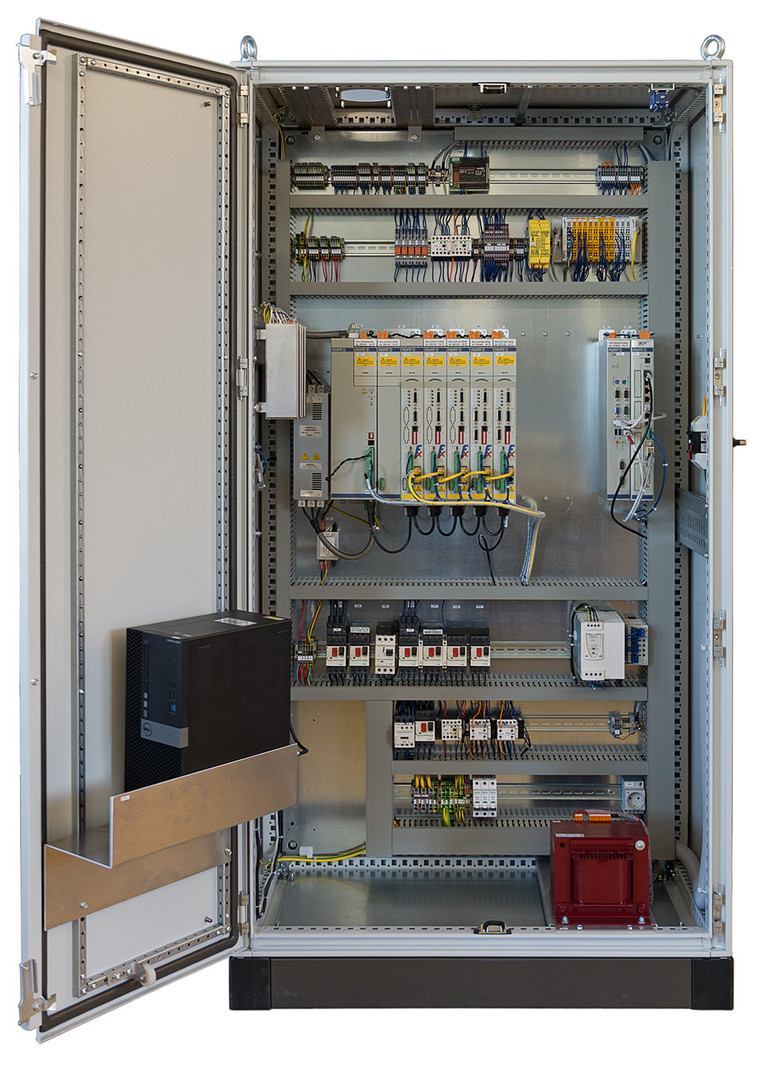 From simple to complex switching cabinets - we design according to your specifications, take over the software development and build the switching cabinets for you, which are thus optimized exactly to your needs.
The switching cabinets are individually adapted to the requirements (number of axes, design, compliance with special regulations, etc.). They can be single or series cabinets.
Regardless of the individual solution, all cabinets are extensively functionally tested and the appropriate software is loaded onto the system so that you can just connect the cabinet to the machine.
For machines with integrated switching cabinets, we naturally offer solutions with mounting plates.