Training
Adjusted CNC training strengthens your success
Training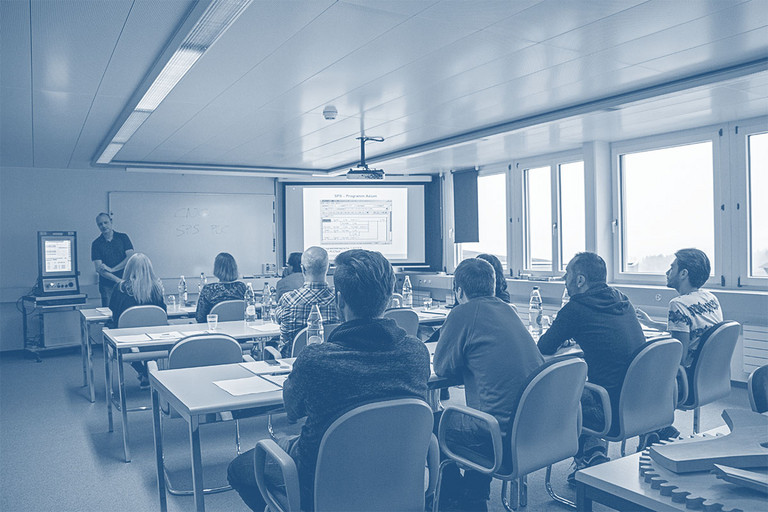 NUM is committed to transferring its know-how on a regular basis. In training courses, our specialists share their comprehensive CNC knowledge with you, as well as their special product expertise and drive and application techniques. Our extensive range of training courses is oriented towards your individual requirements; whether it be operator training, maintenance, repair and service training, or programming training in PLC, CNC, HMI, etc., NUM has you covered.
Support
For professional analyses, a perfect infrastructure is available to our experts in all centers of excellence. This ensures we are able to provide you fast and efficient support, anywhere in the world. We leverage the benefits provided by the latest communication technologies, such as remote maintenance over the internet.
Courses
To register for courses, please use one of the forms below.
NUM Asia
Training Catalog / Seminar Registration

.pdf

1.11 MB
NUM Europe
Switzerland, Germany, Austria - Training Catalog / Seminar Registration

.pdf

1.77 MB

England - Training Catalog / Seminar Registration

.pdf

1.47 MB

France - Training Catalog / Seminar Registration

.pdf

2.97 MB

Italy - Training Catalog / Seminar Registration

.pdf

1.55 MB
NUM USA
Training Catalog / Seminar Registration

.pdf

1.63 MB