Elumatec decides for NUM
After a thorough selection process, Elumatec, the world-wide market leader for aluminium and plastic profile processing machines, has decided for Axium Power. NUM's employment of specialists for customer-specific applications was an essential argument in their favour.
Elumatec GmbH & Co. KG in Mühlacker-Lomersheim has developed over the years into the world market leader in processing machines for aluminium and plastic profiles. Bernd Renz, a member of Elumatec's executive board, believes this market is terrifically dynamic, with fields of application ranging across all sectors: "Profile processing for aluminium rod press profiles is a growing market.
In Dubai, for example, many skyscrapers are being built which require a great deal of window and cladding elements. Whether it be in goalpost casings in football stadiums, car or other vehicle construction, marquees or convention tents, in the household or at the office, aluminium profiles are extremely versatile."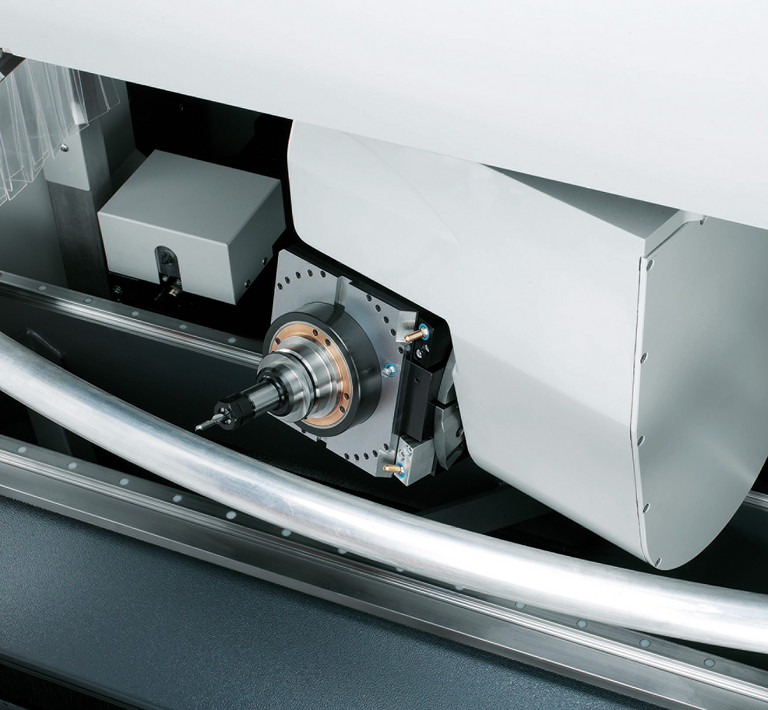 With the emergence of new fields of application, the requirements placed on the machines is also increasing. Free forms must be traversed which are beyond the capability of the controls which have been used up to now. Bernd Renz explains: "In order to provide profiles with free-form surfaces and contours, a CNC control is necessary. That's why we switched to a CNC Axium Power, which perfectly controls five simultaneous axis movements, with our new rod machining centre SBZ 151. The SBZ 151 is the largest model in a series of machines designed for processing rods. The six-axis processing centre is designed for the efficient processing of aluminium profiles. The X-axis traverse path can be as long as you like.
When several different makers of CNC controls were subject to a comparative test, NUM emerged as the winner. Jörg Vester, Director of the Electro-construction department, summarises the results: "Most of the manufacturers were similar with regard to general CNC capabilities. An essential reason for the decision in favour of Axium Power was the open structure of its control, which enabled access to all the relevant parameters. In addition, NUM guaranteed it would provide us with support for certain applications we needed." Bernd Renz adds: "That wasn't an empty promise: we received exemplary assistance."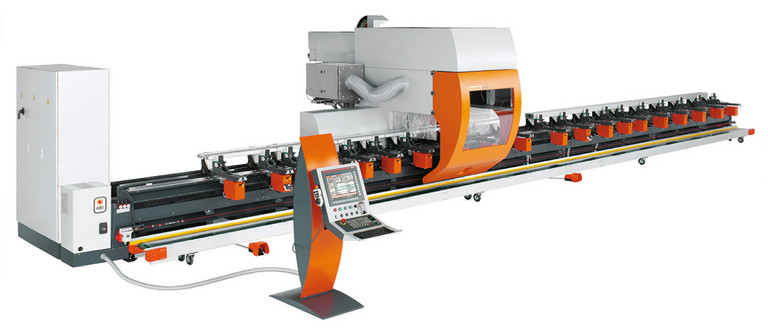 The openness of the control and the support Elumatec received from NUM was of great importance because the users of profile processing machines usually have no experience with CNC controls. In order to guarantee easy and safe use, a suitable user interface which can receive data from the CAM system had to be developed and programmed. In addition to the CNC Axium Power, Elumatec employs the complete NUM drive package, i.e. the high performance motors NUM Drive BPH, which provide a high degree of stability even at low speeds. They are operated with the new drive boosters from the MDLU3 series, which are equipped with the SAM (Safety Monitoring) safety module.