Flexium+ is CNC platform of choice for machine retrofitter
The applications flexibility of NUM's latest-generation Flexium+ CNC platform is proving to be a real boon for machine tool engineering company Euro CNC Ltd. Based in Bromyard, UK, Euro CNC specializes in retrofitting, rebuilding and upgrading machine tools. This often involves equipping manual machines with full or partial CNC systems.
According to Tim Clarke, Director of Euro CNC, "Having cooperated with NUM for some six years now, we have gained considerable experience with their CNC products and use NUM for nearly all of our machine retrofit projects. We are also about to ramp up production of an entirely new type of gear shaper machine, which is based on NUM's Flexium+ CNC platform. The flexibility of this latest-generation CNC system and its supporting software is second to none, which is helping us to simplify design and development, and to reduce the build time of complex multi-axis machines."
Euro CNC works closely with NUM's UK facility, but it also receives technical support in gear hobbing, grinding and shaping applications direct from headquarter and NUM USA, which have extensive expertise in these application areas. To date, most of Euro CNC's retrofit projects have involved gear hobbing machines, for which the company has elected to use NUM's Flexium CNC systems, digital motors and drives.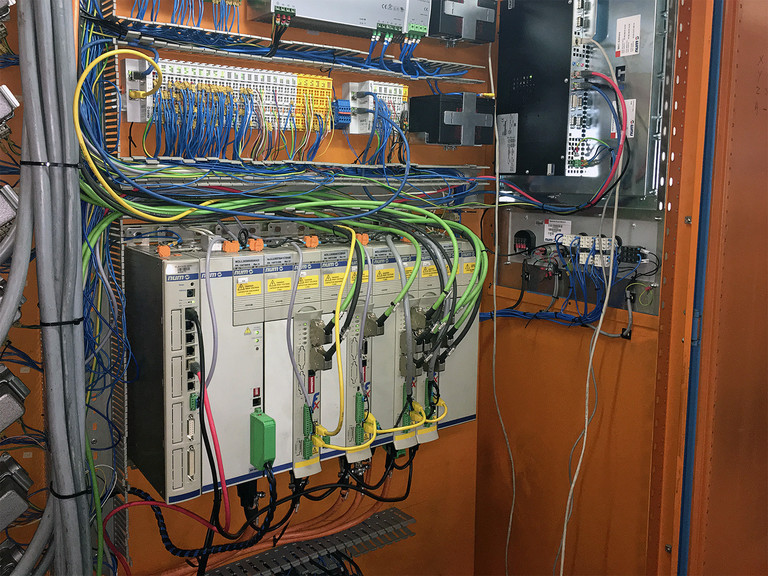 As Tim Clarke explains, "One of the benefits of standardizing on NUM is that we are able to utilize their renowned NUMgear software for most of our machine retrofit projects. This employs a conversational style control approach, which our customers find very easy to use – it enables their machine operators to create hobbing cycles without the need for special CNC programming skills. Our close working relationship with NUM's headquarter and US facility also means that we are able to respond to requests for application-specific enhancements to this software very quickly – and of course, we additionally benefit from excellent technical support from their UK facility. To date, we have installed NUMgear on about 30 gear hobbing machines, and have received excellent feedback from our customers."
In collaboration with NUM, Euro CNC recently rebuilt a six axis plus spindle gear hobbing machine using the Flexium+ CNC platform. Based on a high-end Flexium+ 68 system with a 4-axis electronic gearbox, together with NUM's new Flexium CAM suite of CNC software – including NUMgear – the machine is currently being used for research and development purposes, and has already highlighted the cost-saving and performance benefits of this latest generation CNC platform. It comprises a fully modular and scalable CNC solution for a wide variety of precision machine tool control applications, and includes a Safe PLC option and comprehensive safe motion control facilities.
The success of the Flexium+ based gear hobber rebuild has led Euro CNC to launch a development of an entirely new type of CNC gear shaper, that uses a highly advanced all-electronic control approach to facilitate the manufacture of helical gears. The company believes that the machine will set a new performance standard for automated production of complex gears when it is launched in the near future.