Custom-made coated tools within 5 days - no problem for INOVATOOLS thanks to the power of NUMROTO
With the express offering of 'production of custom tools within 5 days', INOVATOOLS distinguishes itself from all the other tool grinders with a unique feature: within one working week, INOVATOOLS is able to deliver custom-made tools tailored to the individual requirements of the customer, including the coating. This includes special solid carbide cutters and drills with dimensions between 0.1 mm and 32 mm. In addition to custom-made tools, INOVATOOLS also develops and manufactures standard tools in batches as well as high-precision parts for mechanical engineering. The tools are used around the world by customers from a wide variety of industries, such as mechanical engineering, aeronautical engineering and the automotive industry as well as in the tool and mold making sector. There, these high-quality tools from INOVATOOLS contribute to effective business solutions for their customers.
For over 25 years, INOVATOOLS (Eckerle & Ertel GmbH), in the heart of Bavaria, has been known for providing the very best quality and service. Practically from the beginning, with the first purchase of CNC tool grinders with NUMROTO, INOVATOOLS has been working with NUM.
In the meantime, the number of CNC machines in INOVATOOLS's factory has increased to more than 90, most of which are equipped with NUMROTO. With their headquarters in Kinding/Haun Stetten and four other production facilities in Weimar, Austria, Portugal and Turkey, INOVATOOLS is relatively close to customers and ideally located from a logistics point of view. In these locations, INOVATOOLS is able to provide comprehensive service to their customers as well as on-site at the customer. A global sales network with offices in various countries is available for customers in Europe and Asia.
INOVATOOLS and NUMROTO are well aware that the demands of customers and markets are constantly changing. Because of its experience in various industries and close cooperation with partners such as NUM, INOVATOOLS is able to give customers a key advantage in a very competitive market. For this reason, INOVATOOLS put its first coating plant into operation in 2002, and has subsequently acquired the ability to be involved in the entire value chain of the precision tool manufacturing process.
More than 200 employees produce over 2 million tools for customers annually. One of the "in-house" specialties of INOVATOOLS is the production of complex custom-made tools with the NUMROTO form-cutter software. In this regard, INOVATOOLS offers a unique express service of 5 days. This means that INOVATOOLS can manufacture and apply a coating to a custom-made tool within 5 days of the customer's request. This is a very impressive and unique service in the industry.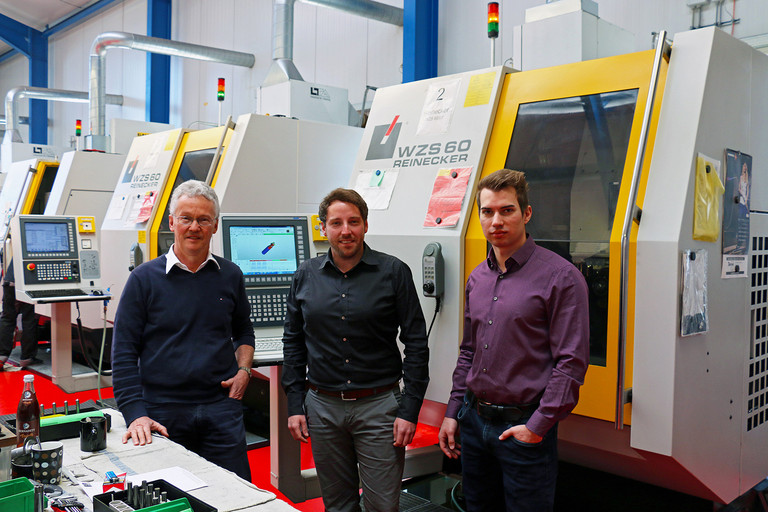 "Our in-house specialists are trained continually. NUMROTO is a very flexible software package that helps us a lot in this regard. Once an employee has been trained, they are able to operate, by means of the multi-user operating system, every machine that runs NUMROTO", says Mr. Jochen Eckerle, who also adds: "The master programs were created here in Kinding and subsequently adopted and used by the local branch offices in the production process". "A lot of time can be saved by means of this process and a seamless data backup process has also been established", Mr. Federer concludes.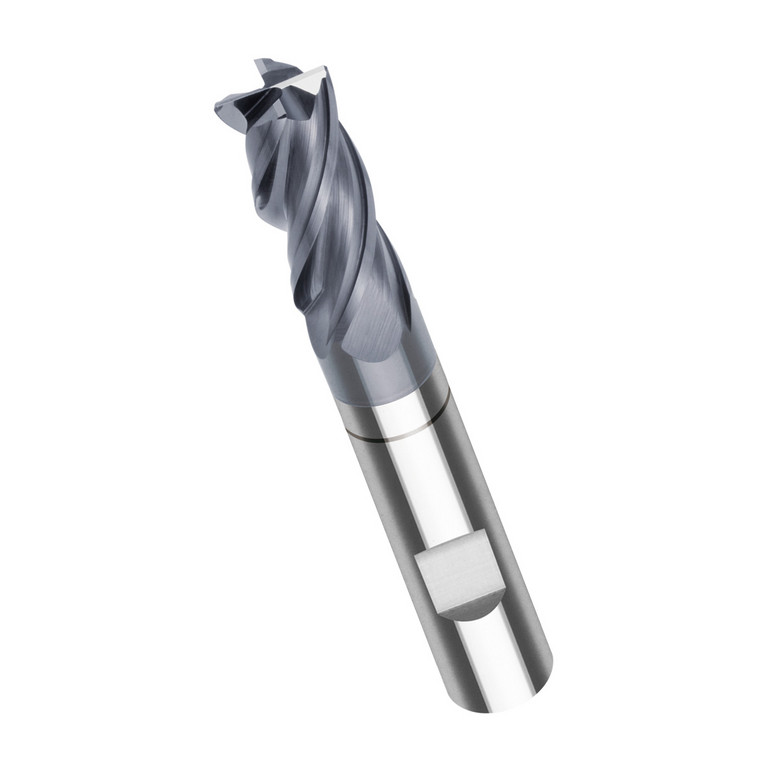 FIGHTMAX - the solid carbide HPC milling cutter
With FIGHTMAX, INOVATOOLS is sending a well-trained HPC fighter into the ring. This powerful tool is especially useful when processing steel and hardly shows any signs of wear, even when used for longer time periods, while its endurance capacity is equally impressive. The solid carbide HPC milling cutter consists of tough micrograin carbide, which is able to successfully deal with the difficult loads that the tool is confronted with. The h5-quality shaft design with 0.005 mm rotation accuracy ensures quiet and vibration-free usage. The highly unequally split and unequally twisted geometry of the 4-edged tool in combination with reinforced cutting edges contribute to its vibration-free operation and enables high feed rates, even at high cutting depths. The large groove cross-sections with ultra-smooth finishings ensure optimum chip flow away from the contact zone. The special VAROCON PLUS smooth coating not only supports the quick removal of the splinters, but also makes the FIGHTMAX resistant to wear and extreme temperatures. The FIGHTMAX is available in a short and a long version in diameter ranges between 6 mm and 20 mm.