Kennametal: Congratulations on the 100th machine using NUM!
100 machines equipped with NUM at the one location – Kennametal utilises the flexibility of NUMROTO and the collaborative venture with NUM for precision and efficiency in production.
Kennametal's functional, well-tended factory building bordering a residential area in Vohenstrauss, Germany, hardly gives a clue to what it holds inside. Alone the view of the first production hall is impressive: numerous tool sharpening machines equipped with NUM CNC-controls are accurately lined up, side by side. There is a momentary déjà-vu on the long way through the second into the third production hall, and by the end of the corridor the visitor can count exactly 100 machines!
Kennametal Vohenstrauss specialises in the production of standard and customised tools as well as the development of new tools and types. 8,000 precision tools are manufactured on these 100 machines every day, of which 2,000 alone are drills of 3 to 25 mm in diameter. Despite this, the noise level is pleasantly low and the light, orderly surroundings convey a sense of high professionalism. This comes as no surprise, as the specialists have been building up their comprehensive, fundamental theoretical and applicational knowledge since 1985, when they were still known as Hertel GmbH.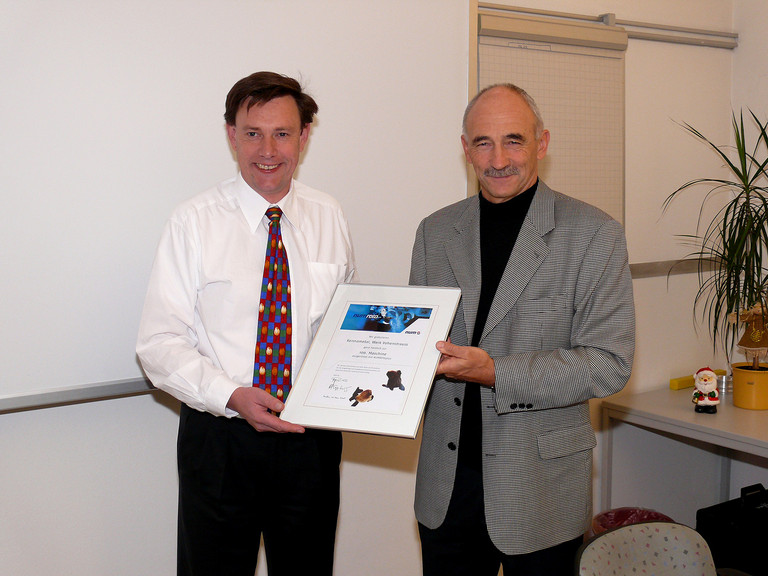 20 years of close cooperation with the specialists from Kennametal has contributed to the ongoing success of NUMROTO. Josef Braun, Standard Production Manager, explains: "We know every detail of the software and fully utilise its functionality and flexibility, and provide feedback accordingly. This way we can satisfy the growing demands on the tools and therefore also their diversity and complexity." The production also becomes economical thanks to diverse functions such as measuring-in-process or the 3-D simulation with collision detection. This allows, among other things, an employee to attend to five machines at the same time and still deliver results of the highest quality.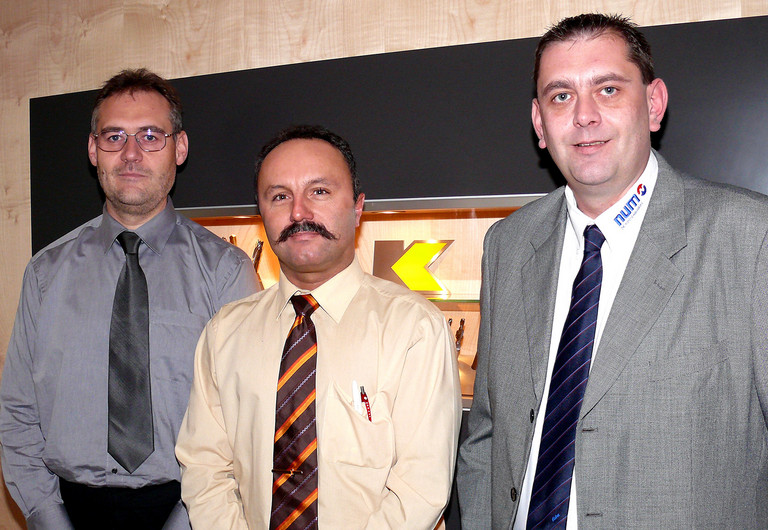 Of the 350 persons employed in Vohenstrauss, around 100 are working in production and development. The company values vocational training and the expertise of its employees very highly, and so also trains many apprentices. Approximately 60 apprentices are employed at three Kennametal factories. They all complete their basic training in Vohenstrauss before being assigned to the other factories where their training continues. This way the company ensures that well-trained technical personnel are also able to master any challenging task the future might bring.
Johann Portner, Production Manager of Customised Tools, highlights a further element: "To be able to deliver to our customers as quickly as possible, we access the centrally-stored production data from the machine. This way we can manufacture – very flexibly and purpose-suited – any tool on any machine at any time." Kennametal's customers can count on us to deliver customised tools in the shortest time possible. "If it's urgent, then we will produce tools, including surface coating, in just 5 days with our customer helpline" elaborates Johann Portner and underlines the company's customer orientation.

Dirk Offergeld, Plant Manager at Kennametal Vohenstrauss, puts great value on NUM's excellent support: "In the event of a breakdown, we depend on a solution being found quickly. NUM works both unbureaucratically and flexibly, which helps us enormously and forms the basis for a mutually reliable collaboration." Extensive technical know-how, as well as the combination of producing standard and customised tools and developing new tools, makes the factory a competence centre for carbide tools within the company group. NUM therefore congratulates the team in Vohenstrauss not only on their 100th machine with NUMROTO, but also on this convincing proof of performance.