Close development cooperation helps customer to gain market advantage
AUTOR engineering, in close cooperation with NUM, has helped the quality precision manufacturer MMV (Minuteria Meccanica Valsesiana S.r.l.) to gain a significant market advantage by shaving several seconds off the production time of individual turned parts and components. The project provides an excellent example of how smaller companies can successfully compete with larger ones for a share of the world market, by working together in engineering to improve machines and processes until the desired result is achieved.
MMV has manufactured high quality precision turned parts since 1981, initially mainly from brass. Nowadays the company carries out a wide variety of machining operations – such as turning, boring, milling, threading and broaching – on an extensive range of materials, including brass, aluminum and machine steel. Based on clients' drawings and with the help of the latest computer-aided 2D and 3D manufacturing equipment, MMV produces small precision turned parts from round, hexagonal or square drawn rod.
MMV's production is widely diversified and the items that it manufactures are used in many different sectors, including automotive components, industrial valves, chromed taps and fittings, heating and solar power systems, pipes, electrical and electronic equipment, and fixture and fitting systems.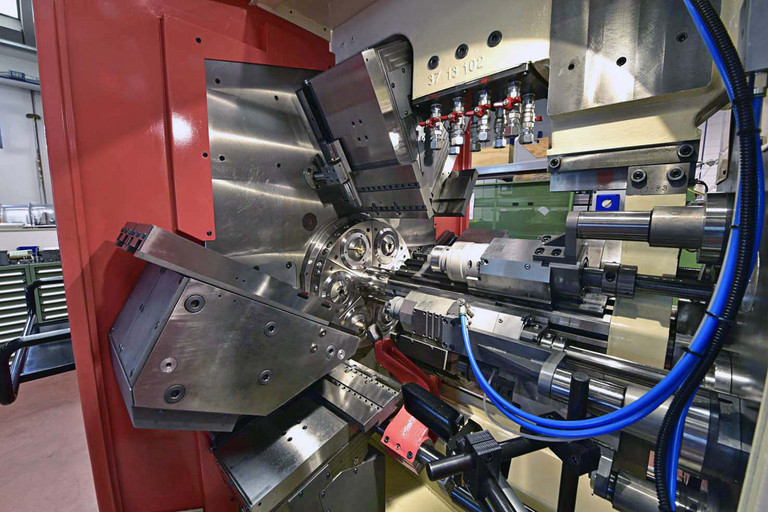 At the end of the production cycle, every part undergoes rigorous degreasing with modified alcohol in special ultrasonic cleaning machines; these use vacuum technology and have zero atmospheric emission. State-of-the-art machinery, run by highly skilled and specialist technicians, enables MMV to offer its customers high capacity production capabilities. These are backed by comprehensive SPC (statistical process control) and quality management systems – the company is approved to UNI EN ISO 9001:2008.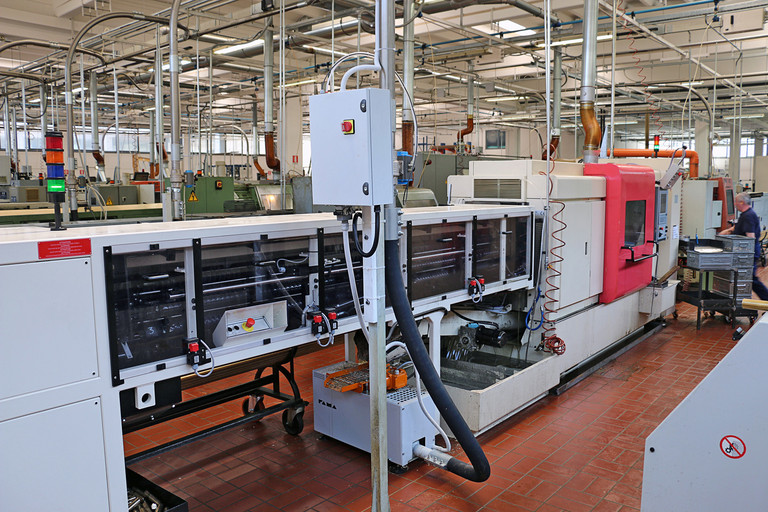 AUTOR engineering designs and manufactures complete CNC multi-spindle automatic lathe machines, together with auxiliary equipment and multi-spindle accessories. Its employees, like those of NUM, have many years' experience in this area and use the most up-to-date technologies and measurement instruments – at both the design stage and in manufacturing. AUTOR engineering harnesses these skills to plan and design multi-spindle automation solutions for some of the most important manufacturers in the world. For more than 10 years, the company has continuously renewed its extensive range of equipment, which includes tool holders and appliances such as pick-up spindles and frontal milling attachments. Most of these products are equipped with computerized numerical control.
In close cooperation, AUTOR and NUM have improved the performance of the CNC transfer machine seen here (a CNC multi-spindle automatic lathe machine). MMV uses this machine to produce precision turned metal components for the air brake systems of automobiles and trucks. Various stages of the machine's operation have been accelerated, to the point where the time to produce each individual part has been reduced by several seconds. Extrapolated over a 24-hour production period, MMV now gains several thousand additional parts in this time, making it more market competitive.
The CNC transfer machine has been built entirely by AUTOR, with the CNC control developed and supplied by NUM. Based on a Flexium 68 CNC control unit, it has 19 axes and 3 spindles. This is the first of a new line of automatic multi-spindle lathes from AUTOR, able to process 35 mm and 42 mm metal bars. Considerable attention has been paid to the flexibility of use and accuracy of the new design, which offers reduced setup time, with lower investment and maintenance costs. Development of new dedicated accessories is continuing to broaden the range of processes that can be executed by the machine.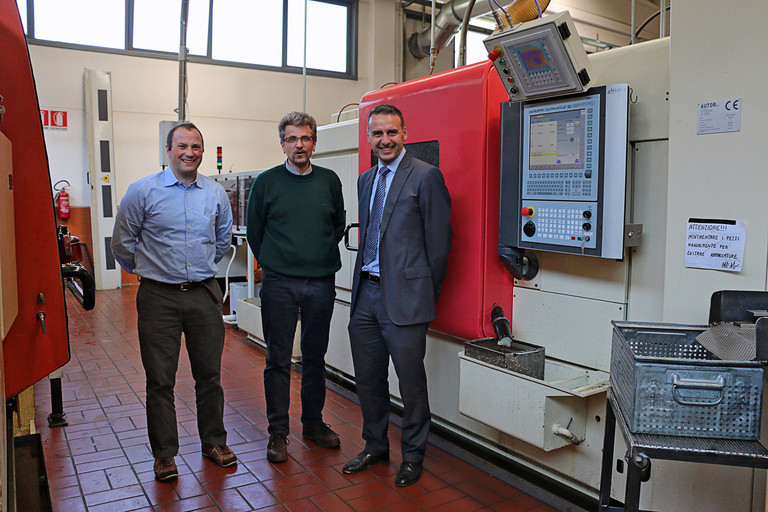 NUM aims to help every one of its customers gain a market advantage. This is best achieved through close cooperation between the machine builder, the customer who will use the machine, and NUM. Not only will we supply the CNC system, motors and spindles, but we will also provide the essential know-how that forms the basis of successful high end CNC production automation. Depending on customers' requirements, we can either supply this expertise in the form of a complete engineering package, or as individual software components for the CNC control.