NUMgear success in the UK: Retrofit as key to profit
Several customers in the UK decided for an old but mechanically excellent machine equipped with the state of the art NUMgear solution: small investment, top quality and quick turnaround.
Today new machines are not built like they used to be, the old machines have good stable fabricated beds that can provide the basis for a superb solid remanufactured machine offering rigidity. NUM (UK)'s preferred partner strip the machine right down to basics, clean, re-work, replace all worn out parts and paint it customer's RAL specification. Working closely with NUM (UK) Ltd, they retrofit these gear machines with the NUM Axium CNC, digital motors and drives complete with a new control panel. One of the many benefits of working with the NUM system is the superb and innovative software package called NUMgear offering conversational control to create hobbing and grinding cycles without the requirement for CNC programming skills.
Tim Clarke, Director of Howard Euro says "This software package is generating some fantastic reviews from our customers, as their operators need very little training and instantly feel comfortable with the state of the art technology". The philosophy and mission of the partnership is to be customer driven, it is important to re-manufacture and develop a machine that fulfils the customers criteria, whether its flexibility and set ups, quality or cycle times and then offer them total confidence by offering NUM warranty and Stanley Howard service care.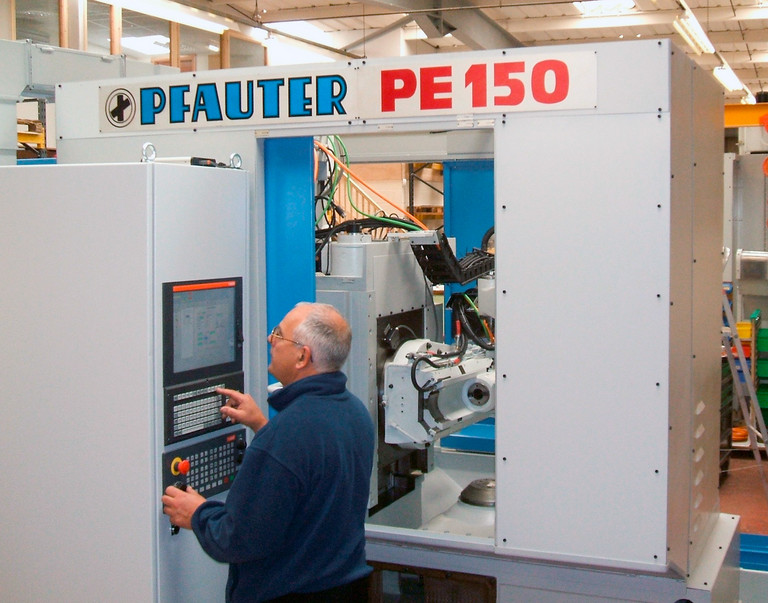 Reece Garrod, Managing Director of Gibbs Gears who has recently purchased a newly remanufactured gear hobber and says "I have worked with Stanley Howard Euro for many years, they have always provided me with good service support and when I needed a new gear hobber for producing pump gears and Aircraft gears with crowning, they provided me with a machine complete with state of the art technology, reducing set up times with the accuracy and quality needed. They did this at a third of the cost of a new machine but with all the benefits such as full warranty support".
Another recent project has been the remanufacture of a Pfauter 150 for Renown Gears in Blackburn, Barry Simmons, the Sales and Technical Director says "Our gear machine is used as a general purpose machine with the need for setting up for small batches. They have provided us with a Pfauter 150 that looks like a new machine with the latest NUMgear technology and offering us the flexibility we required for set up and changovers plus the quality required of DIN 6/7. All this at a fraction of the cost of a new machine and a turnaround time of 10 weeks". With close partnership and increased retrofit success, our partner has expanded and moved to larger premises complete with their own tool room, and spray paint booth and large storage facilities which enables them to store good quality machines ready for retrofit. It is rapidly developing market place that customer's are recognising the flexibility in building a machine that meets their needs at a fraction of the cost along with fast lead times, compared with investing in new machine tools that sometimes cannot be justified.