CNC Machine Tool Company and Carbide Cutting Tool Manufacturer Collaborate to Create Next-Generation Production Automation
US manufacturers Star Cutter Company and Garr Tool have jointly developed an innovative 5-axis CNC machine tool that completely automates the production of complex profile end mills – from blank to finished tool.
Star Cutter Company specializes in carbide and preform manufacturing, cutting tools and CNC machines for tool/cutter grinding and hob sharpening. Founded in Detroit back in 1927, the company nowadays operates six manufacturing facilities at strategic locations throughout Michigan. Its Elk Rapids Engineering division is responsible for the renowned Star brand of CNC tool and cutter grinders.
Garr Tool is the USA's leading manufacturer of high-performance solid carbide cutting tools. From humble beginnings with Fred Leppien in his garage in 1944, it now operates a state-of-the-art 200,000 square foot manufacturing facility in central Michigan with over 150 CNC grinders. Garr Tool specializes in solid carbide cutting tools, including end mills, drills, reamers and routers.
Garr Tool makes extensive use of CNC automation, including tool grinding machines from Ulmer Werkzeugschleiftechnik (UWS) and Star-Cutter. All of these machines are based on control technology supplied by the specialist CNC company NUM. Star Cutter, for example, has partnered with NUM for cooperative development of application-specific CNC hardware and software since 1998, and nowadays bases nearly all its machine tools on NUM's open-architecture Flexium+ CNC platform.
According to John Leppien II, Vice President of Garr Tool, "We use NUM's NUMROTO software for tool production and reconditioning on all of our Star and UWS machines. Our operators regard it as very flexible and user-friendly, and we find that it encourages interdepartmental knowledge sharing and also helps to reduce our training overheads."
A few years back, Garr Tool began producing a series of large diameter tools for use on high torque machines employed in the aerospace industry; however, manufacturing the tools involved multiple machines and multiple processes. The company therefore embarked on a collaborative project with Star Cutter's Elk Rapids Engineering team, to develop a multi-process machine capable of handling the entire production task. The result was a 2018 development of a Star CNC Tool grinder which included NUMROTO endmill software, cylindrical grind, along with linear motors and drives, with all 5 axes on a closed loop chiller/coolant system. This thermally stable machine allows Garr Tool to maintain .001" in diameter on the OD of these tools during lights out for 48 hour unattended runs.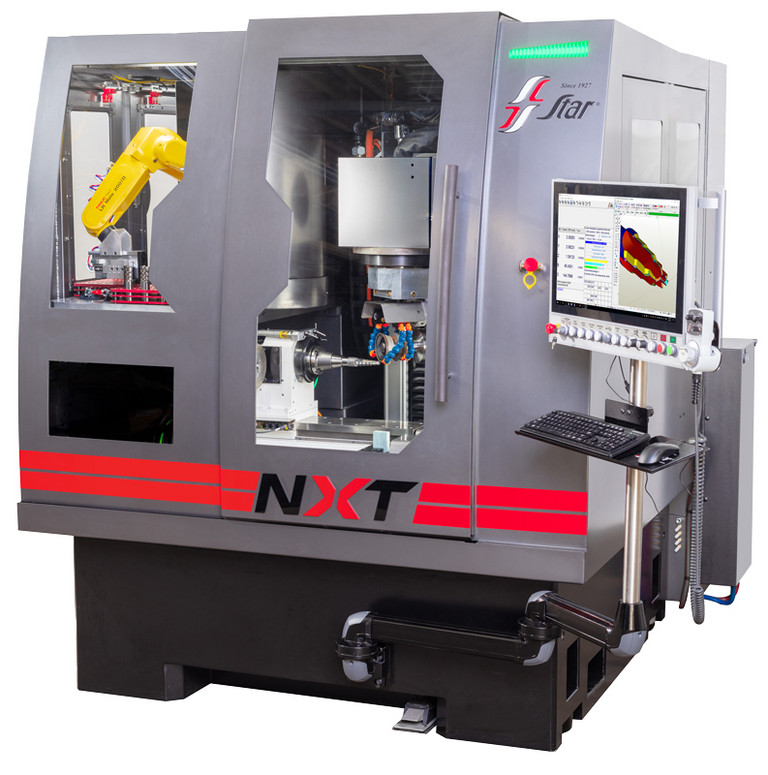 Star's latest machine, the NXT tool and cutter grinder, now also incorporates these same features that were introduced to Garr Tool. Based on NUM's Flexium+ CNC system and NUMROTO software, this new 5-axis machine tool features linear motors instead of ball screws on the X, Y and Z axes, direct drive torque motors on the B and C rotary axes, and a liquid-cooled spindle motor. There is a choice of three different types of spindle motor, to best suit application needs; these include a very high speed unit capable of 24,000 rpm, and a very high power unit rated at 28 kW.
The NXT has an exceptionally small footprint (including the spindle/axis chiller) of just 7' 6'' x 6' 6" (2300 x 2032 mm), and an installed height of only 7' 5" (2284 mm). These dimensions mean that the machine can easily be accommodated on the shop floor, where space is often at a premium. The base of the machine is cast in Zanite® Plus polymer composite to ensure mechanical rigidity and thermal stability.
Despite its diminutive size, the NXT offers a substantial grind zone, with maximum X, Y and Z travels of 19.7", 25.6" and 29.5" (500 mm, 650 mm and 750 mm) respectively. The machine can accommodate up to 15" (381 mm) end work and up to 10" (254 mm) diameter parts. Automated wheel changing and probing is standard with up to 8" (203 mm) diameter wheels, and the NXT can also run up to 10" (254 mm) diameter wheels with coolant manifolds and up to 12" (305 mm) diameter wheels without.
The ability to use large diameter grinding wheels for profiling applications or small, sub 1" (25 mm) diameter wheels for PCD pocket grinding on the same machine introduces a remarkable level of production flexibility.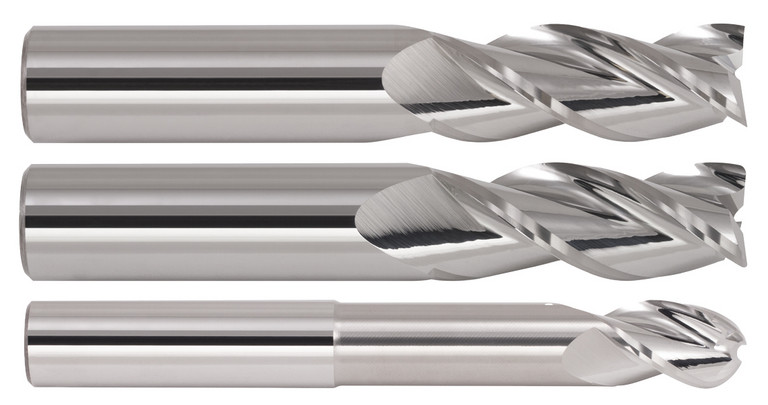 Star Cutter's new NXT tool and cutter grinder features a fully integrated Fanuc 200iD compact 6-axis short arm robot to facilitate fully automated processing of round and flat tool blanks; the standard gripper can handle from 5 mm to 32 mm blanks, with other options available. In-process measurement data is fed directly to the CNC system's NUMROTO software, to provide adaptive real-time control of the entire grinding process.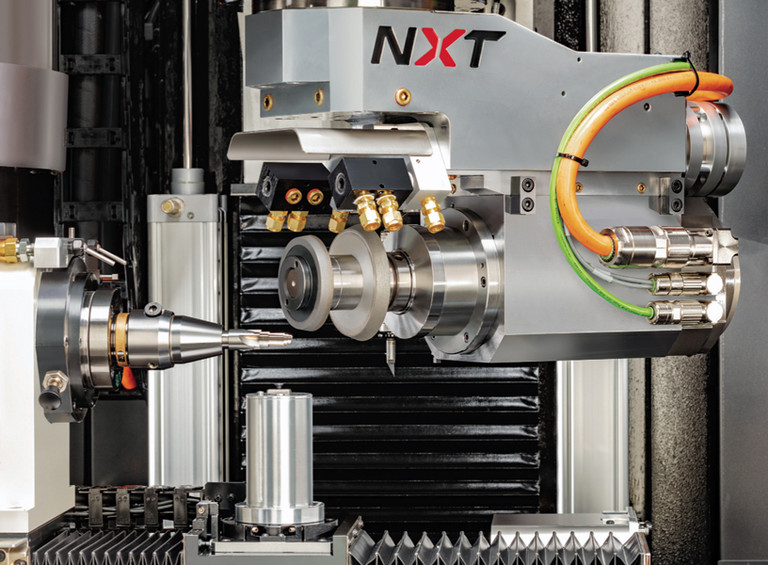 Based on a modular architecture, the NXT is designed for ease of integration with other forms of industrial automation and handling robots. An extensive range of factory-build and retrofit options include a traveling W-axis and a 12,000 rpm wheel dresser.
Aaron Remsing, Jr. Sales Manager for Star Cutter's Elk Rapids Engineering Division, points out: "We believe that the NXT is the smallest and most capable CNC tool and cutter grinder on the market. Even though it is an evolutionary design, its performance is nothing short of revolutionary."